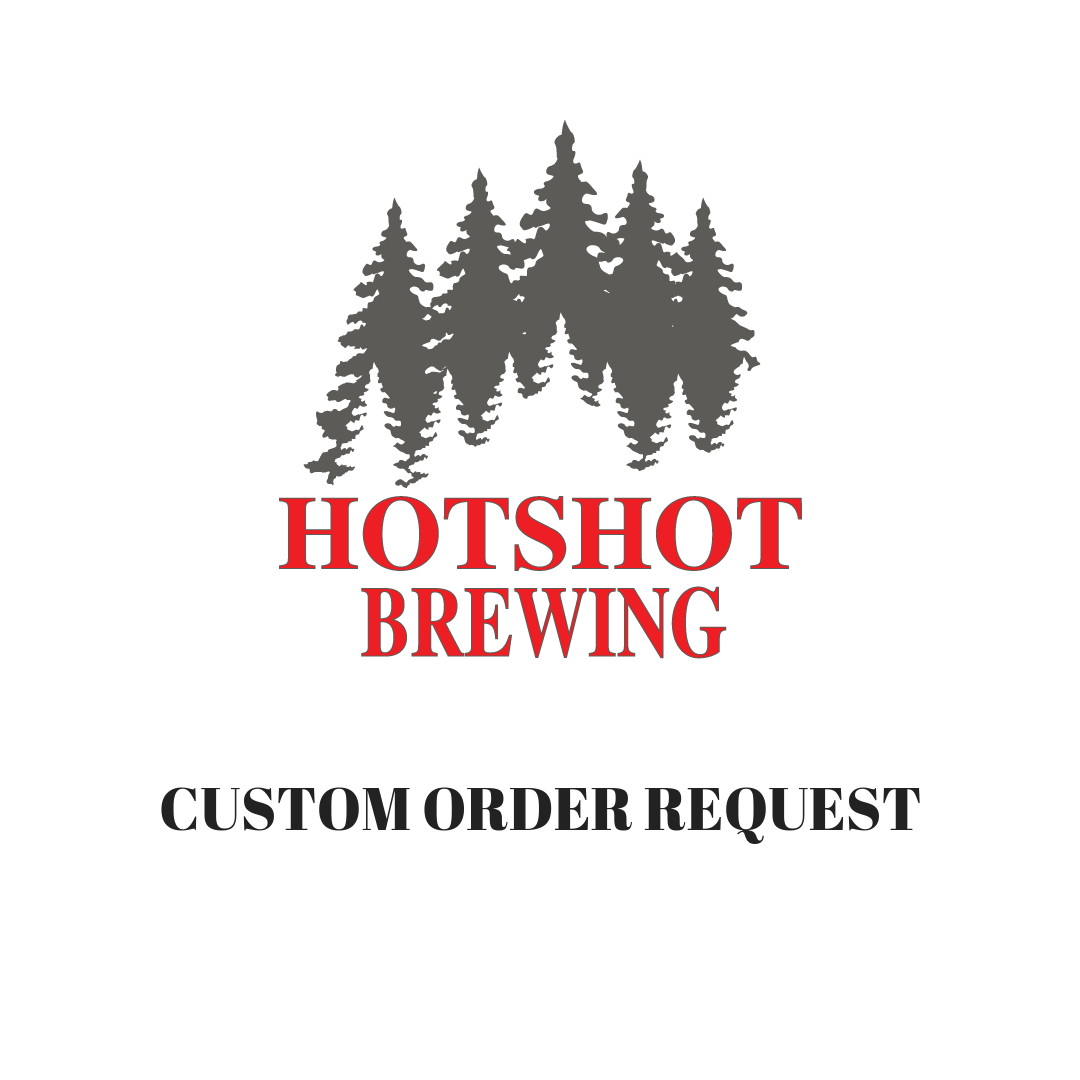 Hotshot Brewing
CUSTOM ORDER REQUEST
This is a custom order request.  Once we start production of your item, we will provide you with a link to pay for your item.
At "checkout" there will be a 'NOTE' section.  Fill that out with as much detail as possible for your custom order.  
Make sure your email address and phone number are correct in case we need to reach you.